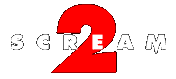 What's your favourite scary movie? Mine is Scream 2! The 1997 sequel to the hit horror film Scream, has stars Neve Campbell, Courtney Cox and David Arquette reprising their roles, joined by Sarah Michelle Gellar, Jada Pinkett and Jason O'Connell. Someone has taken their love of sequels one step too far. Solving this mystery is going to be murder.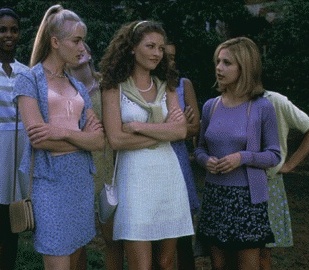 From left, Portia DeRosi, Rebecca Gayheart and Sarah Michelle Gellar
Sarah Michelle Gellar plays a college student named C.C. Alone one night In her dorm house, acting as a sober sister who can pick up any others who may get drunk, she gets a call from a strange man. At first she thinks it is just her boyfriend trying to scare her, but all too soon she realises that the caller is inside the house...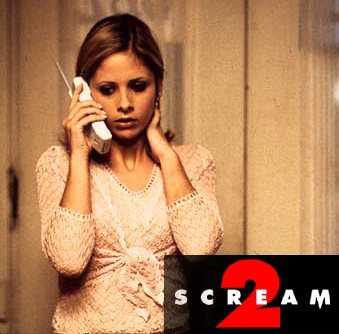 Horror movie rule #1. Don't answer the phone