** Sarah Michelle Gellar **
Biography
Sarah was born in New York City, April 14th, 1977. She's 5'3", with green eyes, and dark brown hair (though this changes depending on roles) Her favourite colour is read, shes loves pasta, Seinfeld, summer and holidaying in Bermuda. She has a pet Maltese Terrier named Thor. Her hobbies include Ice Skating, Scuba Diving, Shopping and has a tattoo of the Chinese Symbol For Integrity.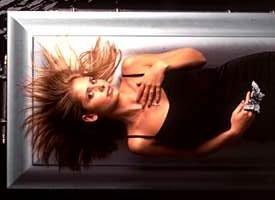 Sarah Michelle Gellar
She was a competitive figure skater for 3 years and was ranked 3rd in the New York Sate regional competition. She has taken 5 years of Tae Kwon Do and is active in physical fitness. Sarah is an only child and considers herself a workaholic.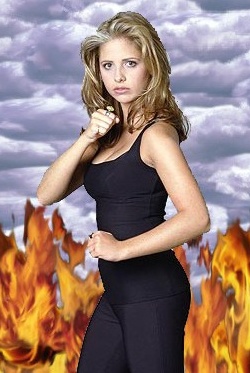 Sarah ready for anything
Sarah began her acting career at age 4 when she was discovered by an agent while eating in a local restaurant. Three weeks later she was on the set of her first film, An Invasion of Privacy. This was the first in a long stream of TV shows, films, and stage plays, and over 100 commercials.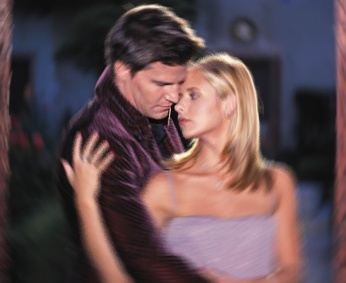 Sarah and her "Buffy" co-star David Boreanaz
She won awards for her roles in All My Children, and I Know What You Did Last Summer. She has proven extremly popular in her title role of Buffy the Vampire Slayer, and gotten rave reviews for her role in Cruel Intentions. Her next film role is in the soon to be released Simply Irresitable.